Amazon announced a new family of Kindles this morning, not the least of which was a new entry point of just $79.  But e-readers aside, the real news was the high end Kindle Fire that will all but kill the low end tablet makers.  Premium products at non-premium prices as Jeff Bezos put it.
A month ago when Amazon tablet was firmly ensconced in the mists of the future, several vendors were working hard to carve out a niche with low end Android tablets that were far enough below the iPad's $500 floor to not illicit too many comparisons.
While many tablets competed in this space two leaders had emerged: Archos and B&N.  Archos made "personal video players" before tablets were cool, thus they were well positioned to simply add apps and ship a decent product (Apple complicated things by creating scarcity for tablet components but that had passed).  The other winner was the dark horse Nook Color.  While comparable in pricing and specs to many competitors, the backing of Barnes & Noble meant it would last – which made it a favorite for hackers.  Grab a Nook Color and use it as is or "jailbreak it" and enjoy a slightly subsidized android tablet.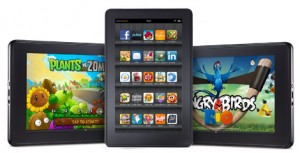 All of the rest of the entrants on the low end have been noise or are still "coming soon" (at least in the US) except for two.  The original galaxy tab (7 incher) from Samsung is now old enough to be relatively cheap and who can forget the suddenly "limited edition" $99 HP tablet.  The latter served as a wake up call to the industry when they discovered people would buy a discontinued and unsupported tablet if the price was right – proving there was real potential below iPad levels.
With the state of the market it mind, we can examine the newly announced Kindle Fire and see why it will be killer – not of the iPad, but just about everything else:
Amazon is subsidizing the hardware cost so if you just want a cheap but solid android tablet hackers should deliver that option by Christmas.  Without content profits, most companies can sell their tablet for less than it costs to make.
Amazon has created a much simpler user interface than the standard android. They didn't just add some widgets or whatnot they created a new one top to bottom.  This approached helped B&N grab market share and Amazon has done it even better.
Amazon's content base is one of the few to rival Apple: books, music, movies, and more.  Content consumption is what tablets do best and most low end producers don't have such a pipeline.  (B&N's Nook Color will be the sole survive of the coming bloodbath for just this reason)
Specifically Amazon's app store offers what Apple like protection and quality far beyond the general Google Marketplace and with thousands more apps than competing private app stores.
It remains to be seen just how good the Amazon Silk engine is at improving the mobile browsing experience but this another area where other companies can't compete as they don't happen to also own one of the biggest data centers in the country.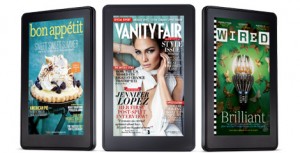 So at the end of the day, B&N has to drop the Nook Color by at least $50 to compete (and launch the Nook Color 2), and companies like Archos, well they would need to create a huge content selling service in the next oh – 6 weeks…
Yeah, good luck with that.