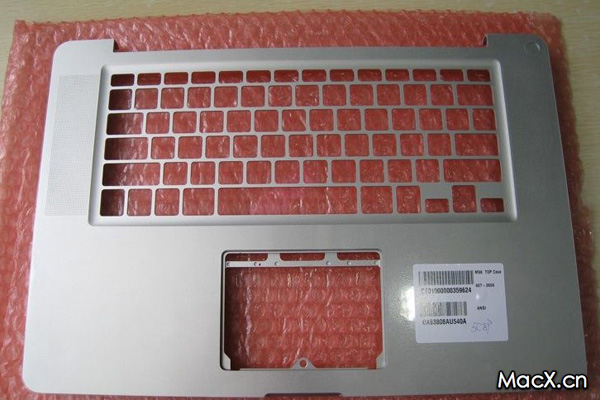 So the latest and greatest Macs are fresh out of the oven, and I am impressed AND amused.  The new laptops added the "Centrino 2" processors that have been gracing Win/Linux lappies for the past several months, but that's not the real story.
The Good:
A new process allows Apple to create cases out of solid blocks of aluminum.  This means a light weight and very sturdy design.  MacBooks lost a half pound!  (tho Pros are actually heavier somehow)
A glass track pad – no buttons (well physical buttons at least) and multi-gesture support (think iPhone).
Real graphics power.  MacBooks get nvidia 9400M a huge leap from crappy "integrated" graphics. Pros get a switchable 9400M / 9600M.  (Having the 9600M in my notebook I can tell you it will play any game at full settings and it can almost play Crysis at Medium)
The Air got a processor and storage boost making it slightly easier to justify it's price
The Bad:
Steve Jobs called blu-ray a "bag of pain" (in his ass apparently) and therefore no one really needs to watch HD DVDs on their hip new rig since they can buy HD content off of itunes.  (yeah they went there)
Apple also said "HDMI is limited in resolution… for typical computer use, display port is the connector of the future."  Too bad we all live in the present where everything has an HDMI connector. (nevermind only apple product use Display port)  But don't worry you can still use DVI with an adapter… (what happened to the Apple minimalism in design here?)
Apple wants to you save electricity but computing in the dark… Apple is now only offering glossy screens (they claim there a matted glossy) and not matte.  Glossy screens give better colors for all your Photoshopin' time, but also give a lot of glare in anything but ideal conditions.  Aside: Yes my lappie has a gloss screen and yes I'm sitting in the dark right now and yes i will only buy matte from here on out.
All in all it seems like the real winner is the MacBook.  It got lighter and better at the same price.  Now the main thing you add with the Pros is size and weight.  I mean sure 9400M graphics is more limited gaming wise than the 9600M but – lets be honest – it can still play any game currently available on the Mac.  And by the time today's PC games are ported over to the Mac, it will be time for a new laptop anyway.